When you travel on a train in Ireland, you are not a statistic. You are not just a passenger, you are a CUSTOMER. Therefore you have every right to expect CUSTOMER SERVICE.
Irish Rail will claim they are improving their customer service experience and we agree there have been some improvements. But we also say that the bad customer service still outweighs the good customer service.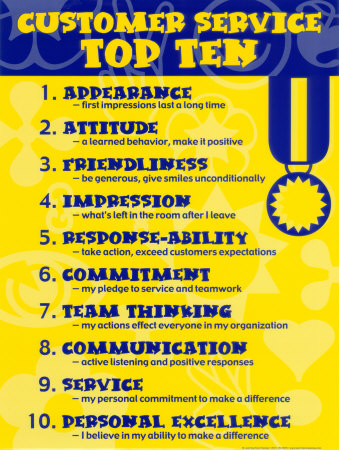 Irish Rail are apparently one of the cheapest fare railways in Europe, but that doesn't mean they should have a sub standard approach to their customers. A smile cheers you up. A simple thank you makes you feel valued. However Rail Users Ireland members continually report rude staff. The term "thank you" is a rarity in Irish Rail. From plain silent ticket sellers who refuse to acknowledge your manners to scruffy ticket checkers, it's all there to see on a daily basis. Don't get us wrong, there are well presented and courteous staff in Irish Rail, but they appear to be in the minority. Now please don't think that we are merely picking on staff and staff alone. The attitude displayed by a large proportion of them is evidence of unhappiness in the job. We know this because we make it our business to talk to staff. They are the front line and we have no intention of being unfair in our assessment of poor customer service. That's why we blame management as well. They are paid to manage the staff and create a decent environment for them to work in. This then makes its way down to the customer. We have heard some very disturbing stories about management practices within Irish Rail. Practices that would have a negative impact on frontline staff. This negativity is then passed onto the customer. While we don't condone rudeness, we know that management have yet to get it right. Rail users have a stake hold in Irish Rail. It's our fares that pay the bills in there and our taxes that pay the annual subsidy it receives. Don't be afraid to get on the phone and let them have it if a member of staff is rude to you for no apparent reason. Remember that if you are courteous to staff then expect it in return. If you are rude to them, well expect human nature to kick in. But ultimately make management do the job they are paid to do.
Finally the issue of ID badges is back on the agenda. Rail Users Ireland believes that all front line staff should have to wear a photo ID badge with name, position and staff number. This makes it easier to make a complaint. (This is standard practise in Northern Ireland.) In return for this all managers should also wear a similar badge when in the public areas of the railway during their working hours. Management is supposed to lead by example. Maybe that's the problem in Irish Rail?
For a list of who's who in Irish Rail please click here and get writing if you have a grievance regarding staff.